Where to place home security cameras in Mansfield?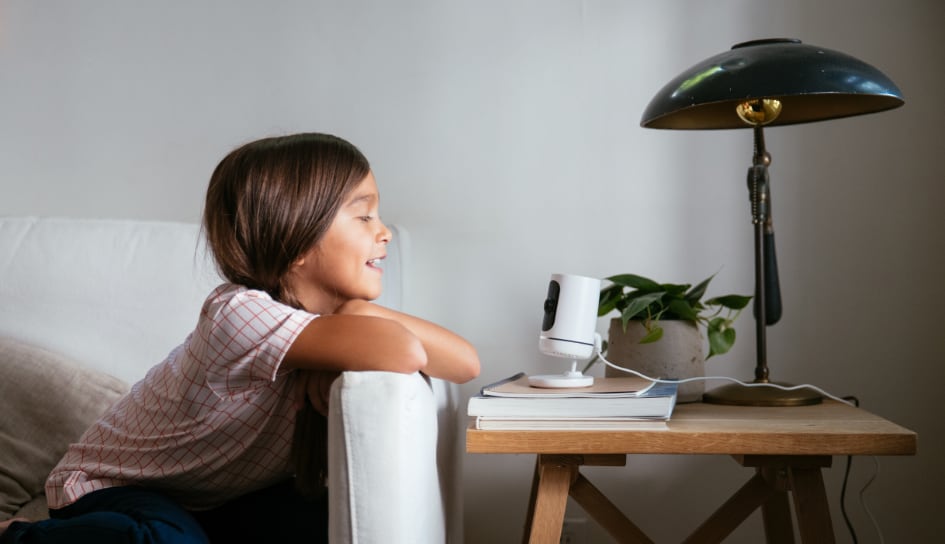 When considering the most important spots to install your Mansfield home security cameras, figure out the most significant points that need an accurate view of any potential danger. Start at the front door and then install cameras near the exterior zones where you can't see through windows. You should also implement video equipment for interior hallways and rooms.
Here are some simple suggestions on where to place your home security cameras in Mansfield.

Install A Smart Doorbell Camera At The Main Entrance
When you consider the potential risks that may pose a problem for your home, a burglar or package thief could be a chief concern. And studies show that nearly 35% of home break-ins take place via your primary entrance. As you might expect, making sure your lock is always engaged is a good way to decrease the probability of an invasion, but it's smart to have eyes on the front stoop.
Doorbell cameras utilize high-def video so you have the ability to get a detailed perspective of your door around the clock. If anyone approaches the front porch, the cameras will start capturing video and transmit alerts to your phone. You can even converse with visitors via the bi-directional audio function that works with your smartphone security app. Or have your smart hall lights automatically come on to give the impression you're on site when you are actually away.
Cover Dead Spots With Outdoor Cameras
Hard-to-see areas of your property are important locations to place your home security cameras in Mansfield. Basically, you're putting in a virtual window with an exterior camera. As you have the ability to put them in nearly any position, you can capture a sightline to windowless areas, like in front of your garage -- particularly if you have a detached garage.
Some other dead zones at your home may include:
Back corners that don't face the street
Nooks around decks or other features
Entry doors to the cellar or an egress window into your basement
Sheds or additional outdoor installations
As you install exterior cameras, ensure you have an unobstructed sightline. This might necessitate trimming any trees or bushes that may obscure your view.
Where To Place Your Inside Cameras In Mansfield
Inside your house, you have a great deal of options for placing your indoor surveillance. These units are small and stylish and can stay on shelving, bookcases, or countertops. Then if any triggered event happens after bedtime or when you're away, you'll be sent a mobile alert with a video clip.
The preferred spots for your indoor cameras are major hallways and spaces with electronics and other valuables. Primary living areas like family rooms often have the bulk of camera placements in Mansfield. The front and upstairs hallways are good choices as well -- especially to watch exit paths in the event of emergencies like fires or floods. At-home work spaces are becoming more popular, as remote work has gotten more commonplace.
Request Home Security Cameras With A Smart Home Security System
Your residence should have a comprehensive line of defense. Get in touch with us today to begin configuring your security system, and you'll have the chance to protect every part of your property in a hurry! Call (419) 614-6093 or submit the form on this page for a complimentary evaluation.
Communities Served Around Mansfield By Smart Security Specialists Your Local Vivint Authorized Dealer